Meet Jimmy the robot and the oatstanding toy maker Milan
Whoever said an Oat drink carton was only good for oat drink has clearly never met our robot friend Jimmy!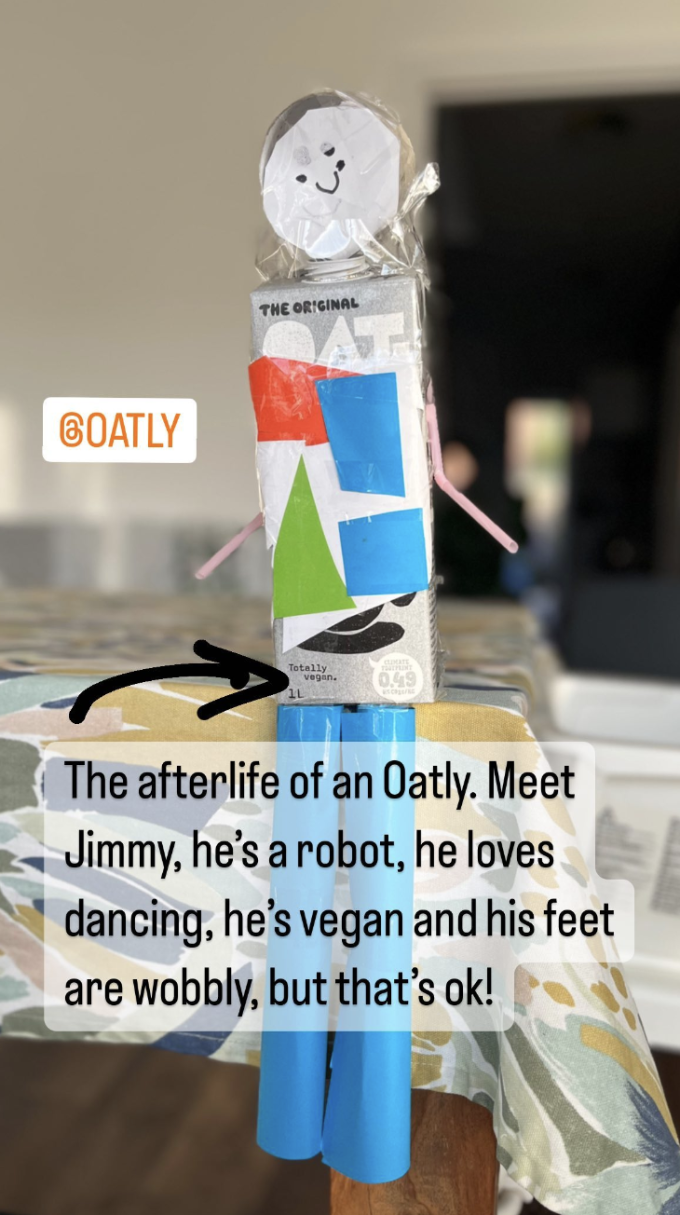 Ok, Jimmy's pretty great, but who is his wonderful creator?
Jimmy's creator is Milan, who is 6 years old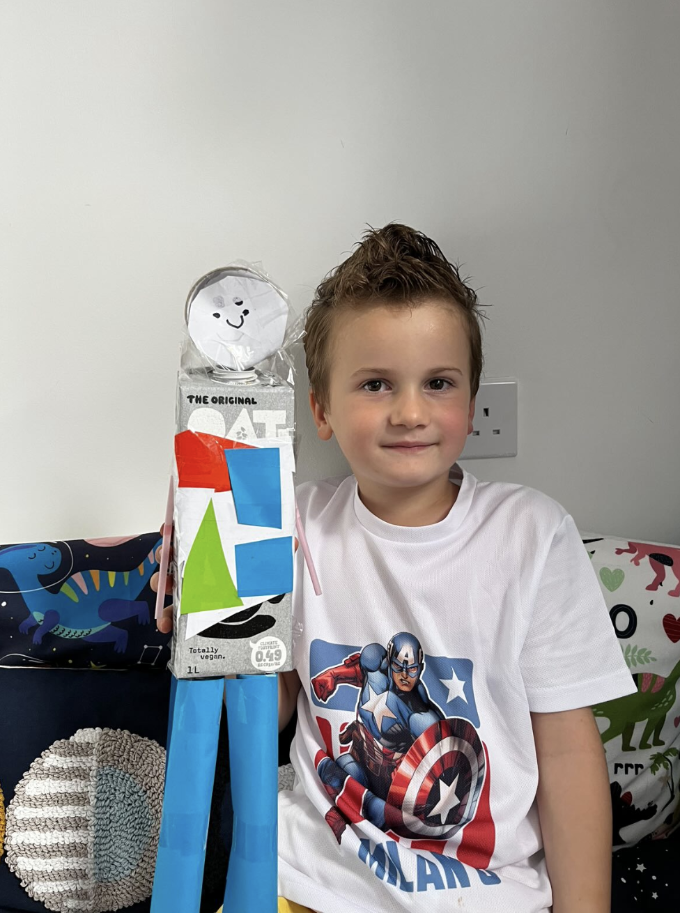 Hey there Milan, thank you for introducing us! As Jimmy's creator maybe you can help us answer some questions? As a robot, it must be important to always stay lubricated, what's his favourite oat drink and why?
Jimmy loves the Barista edition. He prefers it in the form of hot chocolate and with marshmallows (of course) when possible! (Milan is lactose intolerant so Oatly makes it possible for him to enjoy hot chocolates and cacaos 🤗). The Barista edition makes the creamiest hot chocolate! 🧡
Does Jimmy have any aspirations of what he would like to be when he grows up?
Jimmy wants to grow up to become a scientist and an astronaut 🚀🌏 Alternatively he wants to be a knight ⚔️🛡️
Lastly, does Jimmy's marvellous creator have any more projects up his sleeve that he wouldn't mind letting us in on?
Milan and Jimmy are working on a race car and a knight horse (robots need transportation too). We will keep you updated :)